Congratulations on Topower's housewarming

The door opens with happiness, and the boundless spring is full of joy. Spring blooms and autumn fruits, ride the horse and raise the whip to start a new journey. On February 25, the Topower housewarming ceremony was held grandly. All the partners were full of energy and welcomed the new spirit with a new mental outlook.
signature wall
At 9 o'clock a.m., the leaders, guests and all partners of Topower gathered in the viewing area. Flowers greet the road in front of the company, and in the anticipation of all partners, the housewarming ceremony officially begins.
All partners signed their names one after another, expressing their enthusiasm and persistent belief in the company.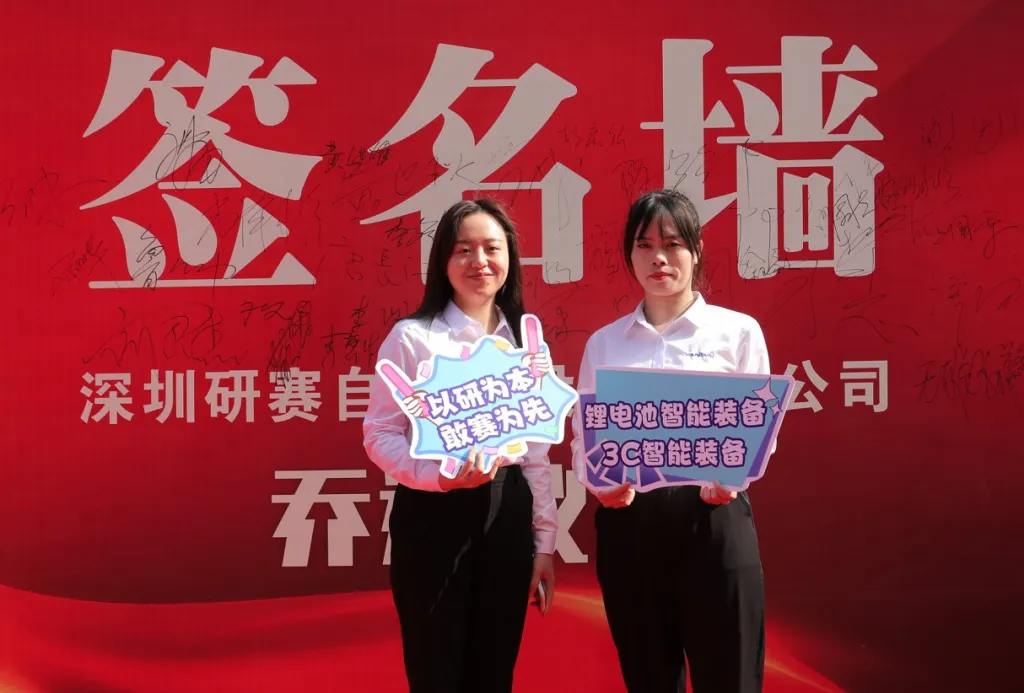 General Manager ShenChun Huang
The general manager of Topower expressed his warmest welcome and high respect to all the leaders and guests, and expressed his heartfelt thanks to all the leaders and customers who have always cared about and supported the development of Topower.
The decoration of the new company headquarters has finally been completed, which is an important milestone in the history of Topower. It is also a new starting line for Topower to become bigger and stronger. Topower will take this relocation as an opportunity to expand production scale, strengthen product innovation, continuously improve its own competitiveness, and further make the company bigger and stronger, so as to make greater contributions to the development of the industry. Taking this opportunity, please allow me to express my gratitude to all customers, colleagues from all walks of life and all employees, and express my sincere respect to your families through you!
President of Guangdong Battery Industry Association

He sincerely congratulates Topower on the successful relocation and it marks that Topower has ushered in a new starting point, embarked on a new step, and embarked on a new journey! It will lay a solid foundation for the rapid development of Topower.
In recent years, driven by the double-carbon strategy and the electrification of vehicles, the new energy battery industry has ushered in rapid development; in 2022, China's lithium battery shipments will exceed 660GWH, a substantial increase year-on-year; at the same time, lithium battery companies It is also accelerating the expansion of production capacity. In 2022, Chinese lithium battery companies will add 120 new projects, with an investment of more than 1 trillion yuan and a new production capacity of more than 2.5TWH.
He hopes that Topower can seize the opportunity, continue to strengthen technological innovation, launch more competitive products, occupy a larger market share, and contribute more to the development of the industry.
Lion dance is a traditional festive performance in China. Lions are considered auspicious objects to drive away evil spirits and avoid harm. Every festival, there must be lion dances to add to the fun. Lion dances have always been popular and passed down from generation to generation. With Secretary-General Tang Changjiang and Chairman Leslie Liu marking the "finishing touch" for the lion dance, this stroke represents a new journey and a new starting point for Topower, and it means that Topower is thriving and reaching a higher level!
(Left) Secretary-General Tang Changjiang & (Right) Chairman Leslie Liu.
Opening Ceremony
Other Articles You Might Enjoy: