Good news: Topower successfully passed ISO9001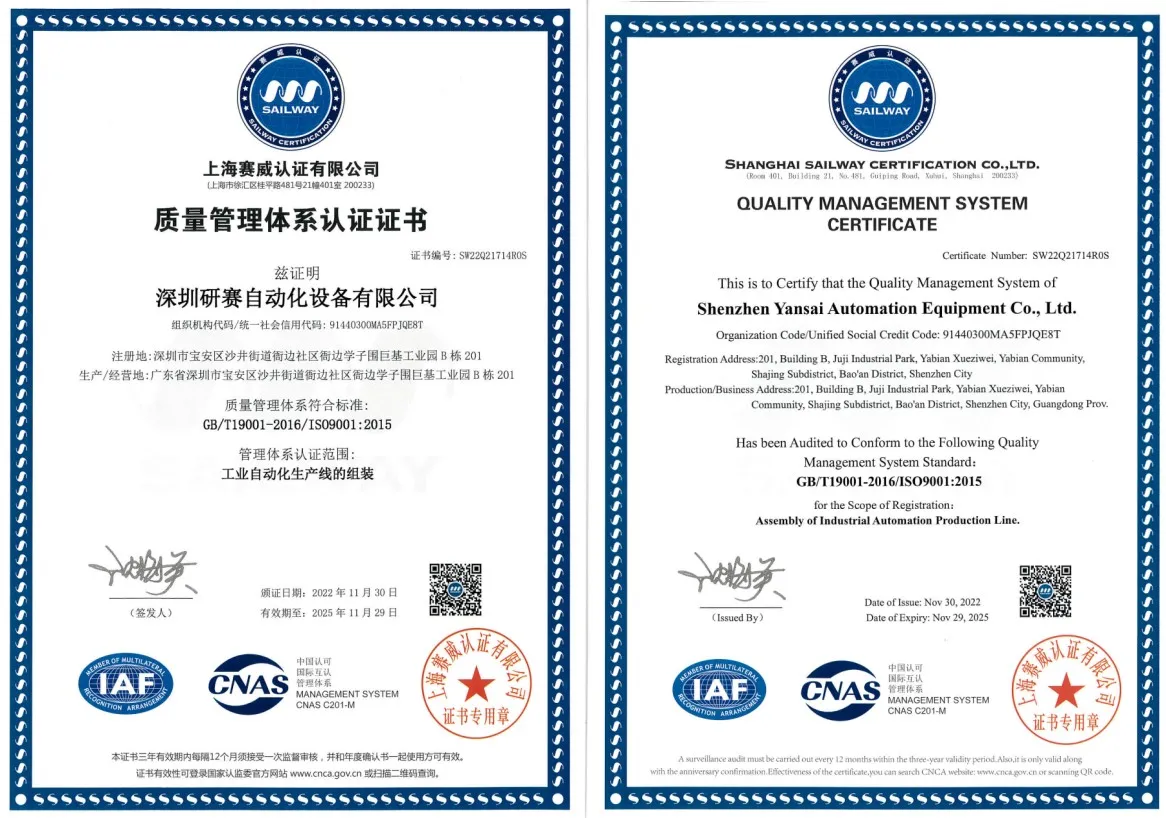 The ISO-9001 standard is a series of standards for quality management and quality assurance that are commonly used worldwide. It has been equivalently or equivalently adopted by more than 90 countries. It is by far the most mature quality framework in the world. The passing of the ISO 9001 quality management system certification not only affirms Topower's own strength, but also spurs the company's future growth. Obtaining the quality system certification marks the continuous improvement of Topower's quality management level and management philosophy. It is a new milestone in the development of the company and provides a strong guarantee for the company to provide high-quality products and services to the society.
ISO quality system certification is conducive to strengthening the company's strength and comprehensively improving the company's management level, and has far-reaching and important significance for the company's sustainable development. Huang Chunsheng, the general manager of the company, asked all departments to take this external audit as a new starting point, and to do in their daily work:really improve one's own ability, really standardize work behavior, really dig out problems in work, constantly improve the management system with higher requirements and more rigorous work attitude, and really improve the level and quality of enterprise services.
Since its establishment, Topower has been adhering to the core values of "R&D-oriented, Tech-leading", not forgetting the original intention, consistently fulfilling corporate social responsibility, and continuously providing partners machine that with high-precision, high-quality, high-efficiency.
As an advocate of electronic auxiliary material placement line body and builder of electronic auxiliary material placement line body process, Topower already has more than 20 technical patents and software works, 30+ industry awards and qualification certification, and has industry-leading core technology competitiveness . In addition, as a leading lithium battery equipment factory in China, Topower has established cooperative relations with many well-known lithium battery companies to provide customers with lithium battery pack lines and lithium battery equipment to improve customers' overall automation capabilities. At present, the main products are: lithium battery PACK line, stacking machine, electrolyte injection machine, cell taping machine, etc.

Since its establishment, it has received unanimous praise from many customers, which shows that Topower adheres to the principle of "word of mouth is greater than life" and the concept of "service is life" is completely correct. Topower will continue to carry out innovative work, increase investment in research and development, and create a world-renowned brand, continue to improve the product system, engineering system, and service system, and strive to become a world-renowned comprehensive solution provider for the high-end electronic accessories industry.
Other Articles You Might Enjoy: